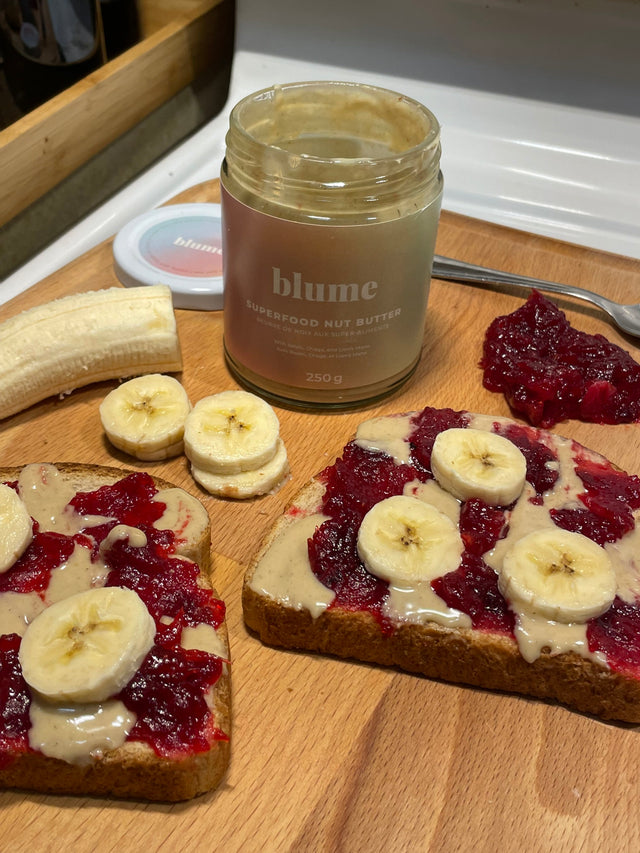 RECIPES
Superfood Nut Butter
DECEMBER 27, 2022
Save Up To 40% Off Your Groceries!
Elevate your classic peanut butter and jelly sandwich with Blume's Superfood Nut Butter!
Ingredients:
1 Superfood Nut Butter
Bread of choice 
Jam of choice
Bananas and other fruits/toppings of choice
Instructions:
Toast bread. 

Spread with nut butter and jelly. 

Top with fruits and enjoy!
The Nut Butter is featured as a Peko Pantry item. For more, check out this short video of one of our Peko Pals making this delicious sandwich or click here to purchase one for yourself!