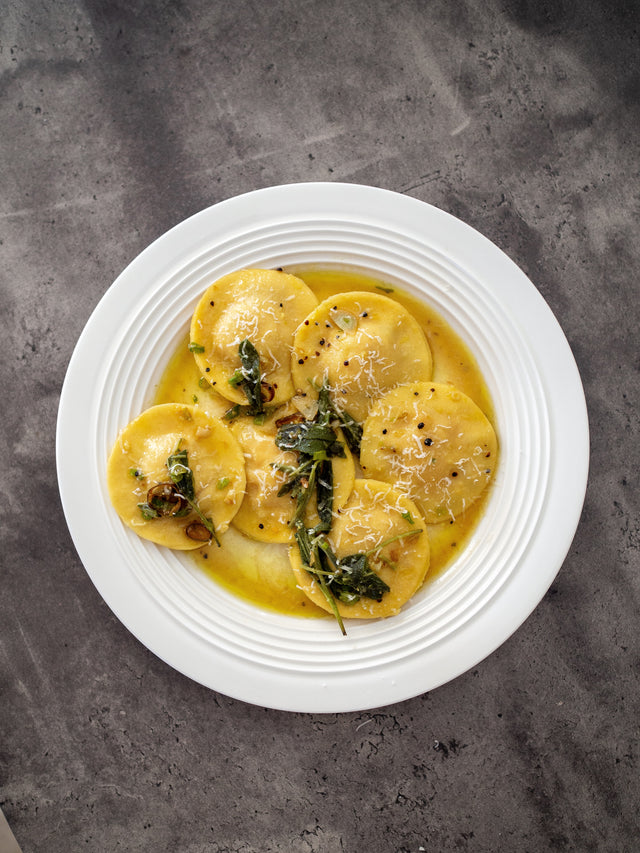 RECIPES
Ravioli with Squash Sauce
MARCH 14, 2023
Save Up To 40% Off Your Groceries!
Surprise your taste buds with our delicious ravioli dish - it's packed with hidden veggies that no one will suspect! This creamy squash sauce adds a delightful twist, elevating the dish with a secret burst of flavour.
Ingredients:
1 pack (9 ounces) ravioli

3 garlic cloves, minced

2 tablespoons butter

1 package (10 ounces) winter squash

1 package (6 ounces) baby spinach

1 cup heavy whipping cream

1/3 cup vegetable broth

1/4 teaspoon salt
Instructions:
Cook ravioli until al dente.

In a saucepan, saute garlic and butter for 1 minute. 

Add squash and spinach; cook until spinach is wilted. Stir in cream, broth and salt. 

Bring to a gentle boil; cook until slightly thickened, 6-8 minutes.

Drain ravioli; add to squash mixture. Toss to coat. 

Serve warm and enjoy!
Source: