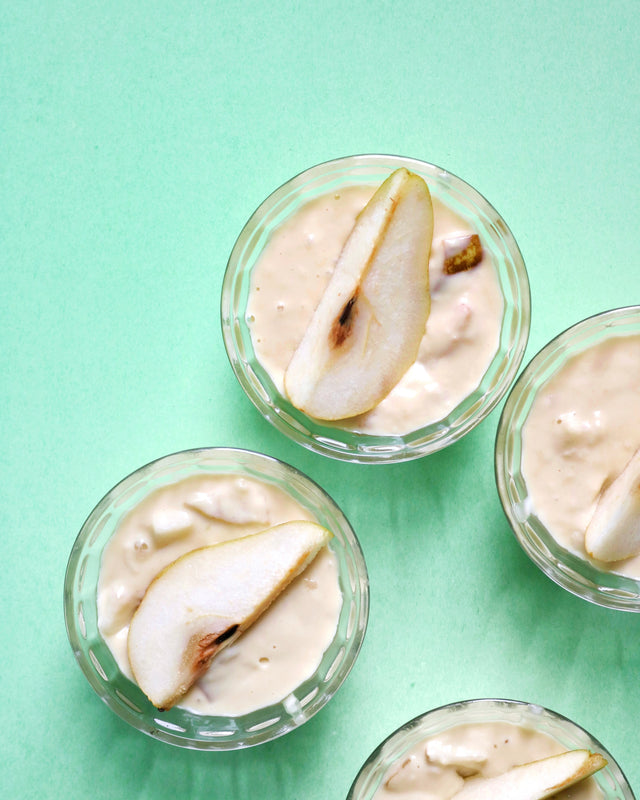 RECIPES
Pear Honey Butter Muffins
JUNE 16, 2022
Save Up To 40% Off Your Groceries!
Pear season is around the corner, and these muffins make the perfect snack on-the-go! The honey butter muffin base compliments the floral pear flavour perfectly. 
Ingredients: 
1 cup flour 

2 tbsp white granulated sugar 

1/2 tbsp baking powder 

1/8 tsp cinnamon

salt, a pinch 

1/2 cup milk, of your choice

2 tbsp butter, of your choice

3 tbsp honey 

1 egg 

1/8 tsp vanilla extract

1 pear, of your choice & cubed 
Instructions:
Wet mixture: In a microwavable bowl or Pyrex measuring cup, melt the butter in 20-second intervals. Add the milk, honey, egg, and vanilla extract. Whisk well until the mixture is homogenous. 

Dry mixture: In a large mixing bowl, whisk the flour, sugar, baking powder, cinnamon, and salt.

Make a small well in the centre of the dry mixture, pour the wet mixture in, and fold gently. Just before the batter comes together, fold in the chopped pear. Do NOT overfold—this develops the gluten too much and makes a tough muffin. 

Divide the batter into a muffin tin, and top with pear slices (if you'd like). Bake in a preheated oven at 350°C for 30 minutes (or until the tops are golden and a toothpick comes out of the centre clean). 

Let cool before eating! Enjoy with a cup of tea, or freeze for snacking in the future.