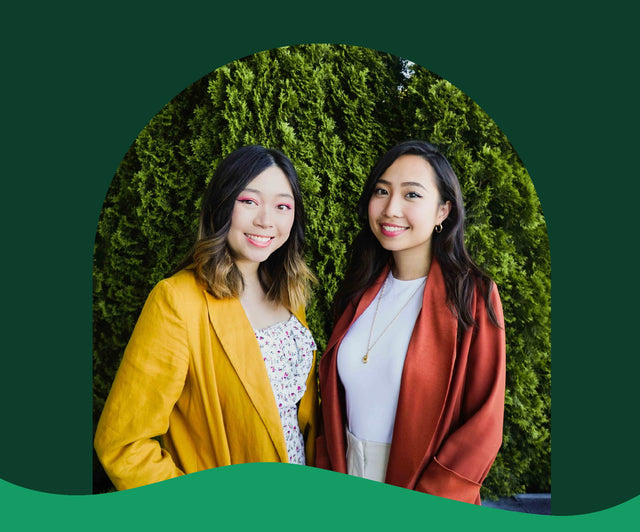 NEWS
Letter From The Founders
FEBRUARY 19, 2023
Save Up To 40% Off Your Groceries!
Hi there, Pekommunity!
We are so excited to announce that on February 20, 2023, Peko will officially join Fresh Prep, Western Canada's most sustainable and convenient meal kit delivery service, and a certified B-corp company. Given our strong commitment to providing sustainable and high-quality food options while making a positive impact in our local community, it was the pear-fect fit! 
Since our first delivery on May 31, 2021, Peko has diverted over 200,000 lbs of food from going to waste and saved our customers close to a million dollars on their grocery bills. We started as a scrappy pair of two female students striving to make a dent in Canada's food waste problem, and are writing this today with an incredible team of 10 and a community standing strong beside us.
We want to assure you that Peko will remain true to its roots and continue to provide the "peculiar" yet delicious food you've come to love. There will be no service disruptions to our customers as part of this transition. In fact, we are excited to announce that Peko and Fresh Prep will be working together to provide even more benefits to our customers. Here are some things that you can expect from Peko in the coming months:
Higher quality produce, and a greater variety of offerings.

More sustainable packaging and future cooler bag return program in the summer.

Updated delivery days with a flexible pre-order timeline. You can now get your produce box delivered on Thursday (pre-order by Tuesday midnight) and Saturday (pre-order by Wednesday midnight). There is no action required for current active subscribers, your delivery will automatically be switched to the closest day.

A temporary pause of our pantry program to ensure a smooth transition. But don't worry, we'll be back soon with a bigger and better selection! 

Obtaining B Corp certification to strengthen our social and environmental commitments.

Expanding to Alberta with the first stop being Calgary!

 
Our mission has always been to reduce food waste and promote access to healthy and affordable diets. Our partnership with a local charity, the Food Stash Foundation, to address food insecurity in Vancouver communities was a big step in the right direction. Since October 2022, the Peko program subsidized over 15% of Food Stash's Food Box Program (see our detailed impact report here) and rescued an incredible 28,000 lbs of food. While our pilot program will be coming to an end, we are continuing to give back by donating $1 from the sale of every Peko box to the Food Stash Foundation and Vancouver Food Runners - two local not-for-profit organizations that share our mission.
As co-founders, we will continue to be involved in Peko's future growth. More specifically, Sang will be joining Fresh Prep to continue leading Peko, while Arielle will be our consultant for all things operations. We are super grateful for your support and we can't wait to continue this journey with you. Stay tuned for more updates as we work together to bring you the best possible experience to fight food waste.
Stay im-peko-ble,
Sang & Arielle
Co-founders of Peko