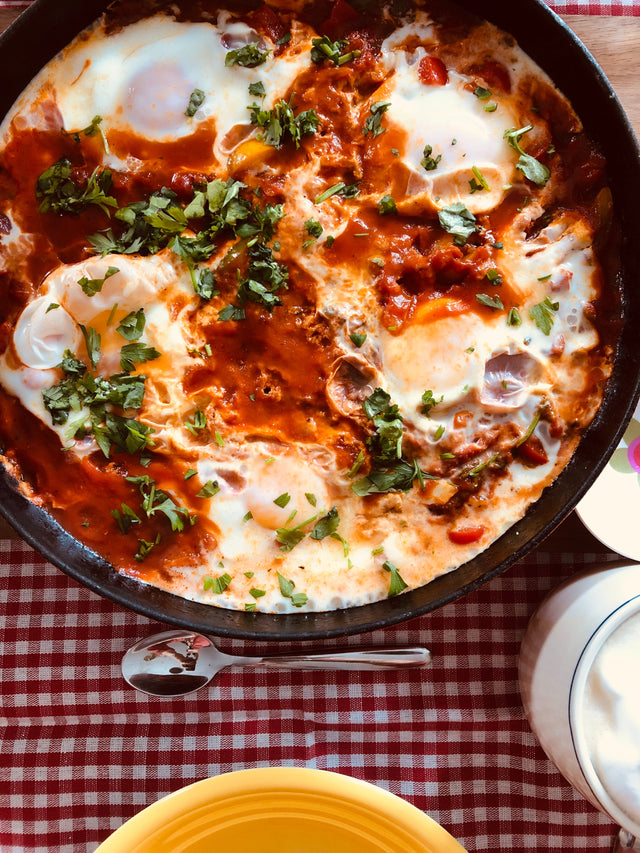 RECIPES
Lasagna Soup
MARCH 07, 2023
Save Up To 40% Off Your Groceries!
Everyone online is raving about how easy and delicious this Lasagna Soup is! It can easily be vegetarian/vegan friendly by substituting a few ingredients to create the perfect meal for you. This recipe will warm the heart and easily become a crowd favourite.
Ingredients:
1/2 pound lean ground beef

salt and freshly ground black pepper , to taste

1 yellow onion , chopped

1 Tablespoon olive oil

3 cloves garlic , minced

2 Tablespoons tomato paste

24 ounce marinara sauce

1/4 teaspoon red pepper flakes

2 teaspoons dried parsley , chopped (or 2 tsp dried)

1/2 teaspoon dried oregano leaves

1 teaspoons dried basil

7 cups chicken or vegetable broth

9 lasagna noodles, broken into pieces

10 ounces ricotta cheese 

1 cup shredded mozzarella cheese

1/2 cup freshly grated parmesan cheese

Optional: fresh basil, for garnish
Instructions:
In a large pot over medium-high heat, cook ground beef until browned. Season with salt and pepper as you cook. Drain grease and remove meat from the pot.

In a large pot, heat olive oil over medium heat. Toss in diced onion and sauté for about 5 minutes, stirring occasionally. Add in minced garlic and cook for another minute or two.

Stir in tomato paste, marinara sauce, spices, and broth. Return meat to pot.

Bring to a boil then add lasagna noodles (broken into 4ths) to pot and reduce heat to medium-low and cook, stirring occasionally, until noodles are tender.  

Sprinkle on top mozzarella and parmesan cheese and slowly mix

Ladle the hot soup into bowls, and dollop a scoop of ricotta cheeses on top. Garnish with fresh basil and enjoy!
Tips:
For the long term, make the lasagna soup without the cheese to freeze. Place soup in a freezer safe container and freeze for 2-3 months. Thaw in the refrigerator overnight and reheat slowly on the stovetop.  If you are making this recipe specifically for freezing, you may choose to make the noodles fresh once ready to serve and add cheese later.

To make this recipe vegan, omit the sausage and ground beef and add more chopped vegetables and use vegan friendly cheese.
Source: